Christmas Cruises 2022/2023
Our full range of Festive cruises, both in the lead up to Christmas, over Christmas itself and into the New Year are now on sale.
Christmas is creeping closer, which usually means an endless amount of shopping, cooking and washing up, but not this year! Forget about being the people pleaser and let us take care of you this Christmas! From magical markets to Christmas, Twixmas and New Year breaks, we know how to get the best out of the most wonderful time of the year.
If the idea of spending another cold, wet festive season in the UK gives you shivers, our Christmas cruise deals can offer the perfect alternative for a winter holiday you'll never forget. Imagine spending Christmas Day on board a beautiful cruise ship, having the cooking and cleaning taken care of...Or lying on a white sandy beach with the sun shining in an exotic destination...
So, whether you're looking for all the fun of the festive season or a relaxing pre-Christmas escape, we've picked the perfect holidays for you this week! Secure your place and book now...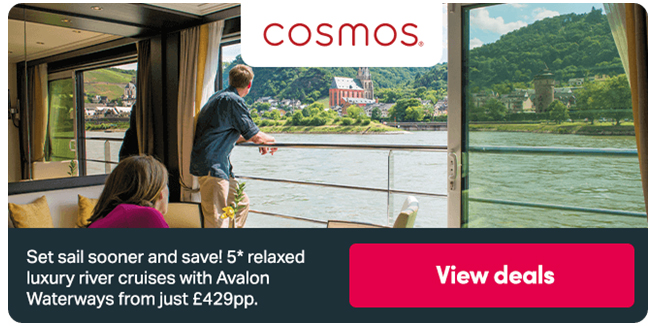 Top Christmas Cruises
#
Christmas Markets River Cruises
Christmas Cruises